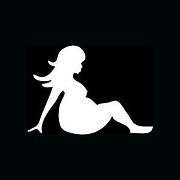 panachegirl
Panachegirl, 47 y.o.

Speaks
Looking for
Friends
Language practice
Meeting in person
Postal pen pals
Flirting and romance

Joined 10 years ago, profile updated 5 months ago.

Displaying posts 1 to 10 of 21.

SlimSeeksStrong
63, Temse, Belgium

You could'nt like dancing, reading, restaurants, cinema, park the in walks.
Saragemang
41, Mansa Konko, Gambia

Hello good meet I AM Saikou from the Gambia

Stx27
52, London, United Kingdom

I'm guessing you like walks in the park, cinema, restaurants, reading and dancing?


Arunawajira
38, Kandy, Sri Lanka

hello greeting from sri lanka
how are you doing

Papajose69
70, Detroit, United States

Social experiments: spit or swallow