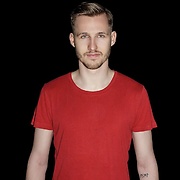 nobelii
Noel, 24 y.o.

Speaks
Learning
Looking for
Friends
Language practice
Meeting in person

Joined 1 year ago, profile updated 1 year ago.

Displaying posts 1 to 10 of 12.
johncarlo21
27, Manila, Philippines

Hi how are you I'm from Philippines


ebrimajassey1
26, Banjul, Gambia

Hi......., how are you?
I am on the Thundafund platform to raise funds for the development of my business.
The funds will be used to buy farming equipment, irrigation system to improve the production system and also to do good fencing to protect the farm from been destroyed be the animals.please click the link.https://www.thundafund.com/project/6716626611214363 view my business profile and get more information on my business journey as well as view my products. Any amount of contribution will be highly appreciated as a product will be given to show my appreciation.
Do help share with your family and friends for the visibility of my business and marketing my products.your support and feedback will be highly appreciated.
luz_de_luna
27, Buenos Aires, Argentina

aw i felt bad for having told you that and you thanked me for my comment anyway ha ><

Grad dis favourite video gluegt... Danke jetzt vermissi dSunne gaaar nüme :P

Cat_H
47, Delanco, United States

Is there an app for it or something? I think it's a great idea. I've thousands of photos and video, it would be great one day to try to find a new way of doing this. I always say a photo is so you can remember!

Cat_H
47, Delanco, United States

I need to learn how to video edit...(^-^)