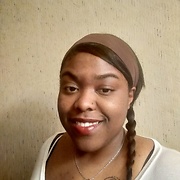 mzliberty1
Ashley, 35 y.o.

Speaks
Looking for
Friends
Language practice
Meeting in person
Postal pen pals
Flirting and romance

Joined 4 years ago, profile updated 4 months ago.

Displaying posts 1 to 6 of 6.


Hey Ashley :)
Totally with you on country music it's like nooo when my brother would play it lol
I love baking too though I fail sometimes and usually bake by box instructions lol must be a great job you do with baking for Disney! I have never been to Disney world but it's on my list of things to see!
I love watching films on Netflix -also like films based on true stories as well. Especially scary ones! That's when you know it's going to freak you out lol
Anyway I'm Savannah, I'm 28, Aussie living in England.
If you wanna chat more let me know! Looking to make lifelong friends :)
-Sav x


fabiolous1984
37, Bergamo, Italy

welcome here Ashley, greetings from Italy!