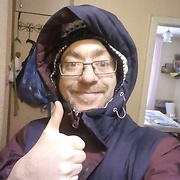 Displaying posts 1 to 10 of 41.

monkeykuroshojo
54 , Calella , Spain

thanks ...
spring is coming! and as every year they will come. whole families of daylight mini vampires ready to go and have a picnic on our skin while drinking our non-alcoholic red liquid.
my Russian girlfriend (...mmm... it is not that I have different girlfriends from various nacionalites, it is just that she is Russian) always tells me that she rather fight against these lil monsters than the freezing elves who try (and succeed) to make people fall by making roads slippery ...
mata nê ...
jordi (george in english), a name from christian mitology, a knight who help to make dragons extinct, making the daughters of kings very happy ...

yu_ming
48 , Nagoya , Japan

Thank you for the message.
You are so amusing☺️
Have a good day!

selvasil
59 , Chennai , India

Well said. Writing is passion . It keeps our worries at bay. There is a famous line which says "you keep your fears away by writing them off ".
I also try for my solace and peace u to myself.
https://www.amazon.com/Raman-Selvaraj/e/B07TX8ZZBY
vadimmed
56 , Bryansk , Russia

Guten Tag, Abend, Jordi. If you are not afraid to talk to a Russian, let me know, please. Я тоже учу немецкий и английский.
happybara_14
22 , Indore , India

oh thank you that's interesting and thank you I'll check that one out too ! :)



Podran si Catalunya encara existeix com a nació.



I like more the naughty version:
SETZE JUTGES D'UN JUTJAT, ME LA MENGEN DE COSTAT.