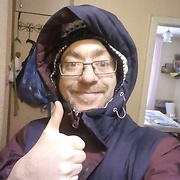 Displaying posts 1 to 10 of 23.

?????
I don't understand what are you talking about


Are you a comedian? You look funny in that costume

freq_spec
53, Osaka, Japan

Thanks for your visiting my page. have a good day :)

Just_Julia_696
34, Aktau, Kazakhstan

No, Kazan didn't belong to Kazakhstan.
На русском моё имя Юлия. :)

Понимаю ли я смысл.... Булгакова
В его книгах много символов. Они играют большую роль. Передают настроение героев и рассказывают о том, что происходит внутри человека

That's a good book, but difficult. what didn't you understand?

too bad they didn't have disposable dishwater back then
lots of folks would have been saved))