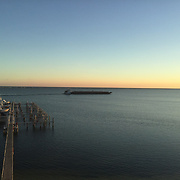 george71201
George71201, 83 y.o.

Speaks
Learning
Looking for
Friends
Language practice
Postal pen pals
Flirting and romance
Education
Bachelor's degree
Relationship status
Single

Joined 15 years ago, profile updated 2 years ago.

Displaying posts 1 to 10 of 20.

this site is better - xstripx.com

this site is better - xstripx.com

Asta2351
72 , Bangkok , Thailand

Would be nice to have a retiree friend because I am also a retiree. I'm interested in exchanging ideas about culture and hobbies. I like writing and learning languages too. How about you?


jad1944
79 , Birdseye , United States

I don't know about being a romantic woman, But if you would look at my profile and see if there's anything in there that you think we could discuss I would be more than willing to start a conversation
jan

Tabytu
67 , Talcahuano , Chile

Hola George, puedes decirme que libro estas leyendo en este momento?

Justjoined
36 , Pune , India

Hi there, how are you doing ? Well I am Helena single with no kids, am loving, caring, an honest and faithful woman and am here seeking for long term relationship that could lead to somewhere serious with an honest and faithful person.. well I will like you to give us chance to get knowing each other better. I am not a paid member and would like you to text me through my WhatsApp:+15614654173 or text me on google chat:
[email protected]