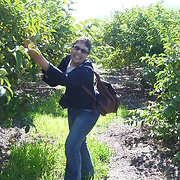 freespiritwendy
Freespiritwendy, 60 y.o.


Joined 13 years ago, profile updated 2 years ago.

Displaying posts 1 to 10 of 12.

Astrid170267
56 , Duisburg , Germany

Sunday greetings from Germany. https://www.lokalkompass.de/duisburg/imagepost/kaum-zu-glauben-geranienbluete-ende-november_i675582

freespiritwendy
60 , Cape Town , South Africa

Lol, I was checking out who checked ME out.

azaar83
63 , Toulon , France

Thank you for this lovely turn by my profile charming woman.

IslandGirl-56
58 , Seattle , United States

Thanks for stopping by and checking out my profile!..


ninja55
36 , Banjul , Gambia

Hi hw ar u doing.. I sow ur profile an I became so interested..plz can u replay me bac if u wan us to b close friends

TuanTran
35 , Ho Chi Minh City , Vietnam

sorry no..I live in Ho Chi MInh..it is far from Ha Noi capital. Ha Noi is in the north...I am living in the south of Vietnam..