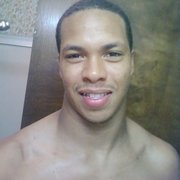 fastmoney
Dwayne, 28 y.o.

Speaks
Looking for
Friends
Postal pen pals
Flirting and romance

Joined 9 years ago, profile updated 7 months ago.

Displaying posts 1 to 10 of 22.

Helloo would you like o be friends?



Well that was a boner killer.... well what evs. I guess I'll just keep my dossier of white wimminz to myself.

So, ummm. Mr, Nig. I know your lot dig chickens and umm, I'm sort of a rooster and well, if you want I could show my butt for you. :3

Yo, brotha nig. Chinks might be up yo alley.
http://www.interpals.net/Emilyshin09

Yonathann
28, London, United Kingdom

if you aint gna be a real man and treat me like a woman ima go **** that other nigga deshaun his dikk bigger than urs anyway

Yonathann
28, London, United Kingdom

message me bb we can get our freak on