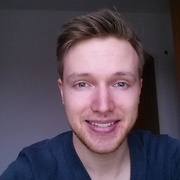 Displaying posts 1 to 10 of 27.

this site is better - xstripx.com

Gittike
30 , Leipzig , Germany

Szia én német nyelvet szeretnék tanúlni jó lenne ha tudnál tanítani cserébe ha szeretnél magyarul tanúlni abban tudok segíteni az email címemen elérsz
[email protected]

Hallo.537 Ich genieße es, wenn meine ehrlichen Fotos aussehen und mir ein Kompliment machen. Wirst du sie sehen?
taplink.cc/virtolysha

CoasterFreak18
33 , North Wales , United States

Hi, how's it going? I'm Ezra from the US. Do you enjoy living in Köln? It was one of my favorite cities to visit.