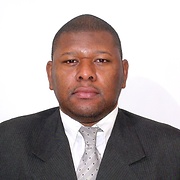 dalhouser
Ronald, 36 y.o.

Looking for
Friends
Language practice
Education
Bachelor's degree
Relationship status
Single

Joined 3 years ago, profile updated 3 years ago.

Displaying posts 1 to 10 of 37.

Naveed99
39, Hyderabad, India

Hola..
Buenas tardes.
Fue muy bien mi fin de semana.

hello friend iwould like to correspond with u as ur pal friendship by exchanges email and snails hope to hear from u soon

Lauvia
35, Stuttgart, Germany

Hello
Everything is fine here.
since this morning we have 9°C.

hello my friend iwould like to correspond with u as ur pal friendship by exchanges email and snails hope to hear from u soon


Yaaba
40, Düsseldorf, Germany

Hola Ronald!! Why you never reply to my message? Did I say something wrong??? Greetings from Germany, Rebecca