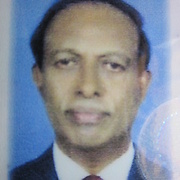 Displaying posts 1 to 10 of 15.

robertlarbi79
58 , Accra , Ghana

Hello, i am happy to meet you. Shallom

hello my friend iwould like to correspond with u as ur pal friend by exchanges email and snail let me wishes it will be possible and interesting? hope to hear from usoon

Thanks for viewing my profile. I loved reading the Dhammapada.
Have a good day.

lourdespigon
65 , Manila , Philippines

magandang gabi po means good evening

Hello Atukorale,
Greetings from Malaysia.I went through your profile.It was good.I am sure you would have read my profile too. Is it alright if i could be a very simple friend with you.A honest and a clean friendship.Thank you. Have a nice day.
Nesam

mareblu
83 , Bergamo , Italy

hello,
I am Elke, German, I am 72, I live in Italy
I love classic music, rock n'roll, country and German Christmas songs
I like to go to movies, but there is no favourite one
On of my favourite authors is Stefan Zweig and I love poems
Poetry constitute the secret religion of modern age
If you are real interested in a mail or pen friendship contact me
[email protected]
Elke

Hello My Name is Cynthia I am average in height and fair in complexion, i am a loving. romantic and caring girl. In my searching for friend today and i came across your profile here and after going through it then i decided to contact you as my friend. I really want to have a good relationship with you so reach me here(
[email protected]
) I will send my beautiful pictures to you and also tell you more about myself. Remember distance or color does not matter but love matter's allot. I will be waiting for your mail. Hoping to hear from you soon.
Yours Cynthia Kisses.
please contact me at my private email box cos i am not use to this place in the site (
[email protected]
)so that i can send you my pics and details about myself

Hello, Thank you for the greetings.