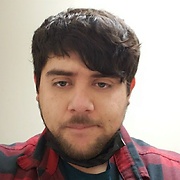 akfn57
Stephen, 25 y.o.

Looking for
Friends
Language practice
Postal pen pals

Joined 7 years ago, profile updated 2 years ago.

Displaying posts 1 to 6 of 6.

57miranda
66 , Dzhezkazgan , Kazakhstan

russian man from Kazakhstan seeks penpals in the world!collecting.i like rock.snail mail only.Alex.

Good afternoon from Newfoundland thank you for taking the time to stop by my profile. Hope all is well. I am always looking for new friends especially via snail mail. Have a great day.

Abz_D
38 , Hyderabad , India

I am fascinated with Japanese culture too. By the way, have you heard of Interac? They're a company looking for English teachers in Japan.