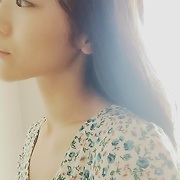 Displaying posts 1 to 10 of 115.

こんにちは私の名前はジョバンニです。私はイタリア人です。あなたの文化についてもっと知りたいです。私はそれが大好きです。
Palmtop_Tiger
32, San Antonio, United States

Can I be that good friend then? I absolutely LOVE Big Bang Theory and Prison break. Ive heard about Murakami before seems he is popular worldwide...which one would you recommend me? :)

Angel_2550
21, Philadelphia, United States

Understandable. We're here for a fun time not a long time.

Tajemniczy
33, Wrocław, Poland

Hi hey hello konnichiwa, how are you?:) I hope all is fine, is chance for meet you, chat or something?:). Have a nice day and best regards from Poland:)

patt007
37, Bangkok, Thailand

Hi,My name is pat.
I want to be friends with you, to improve English.

PavlovaChan
29, Hermosillo, Mexico

hello n.n i am pavlova hope we can be friends! ^^

Viickyta
33, Barcelona, Spain

Hey there, nice profile :))) I like the selection of tv shows! ♡

Malferg
39, Mexico City, Mexico

Hello, i'm mexican, you know mariachis, tequila and chilli food 😁