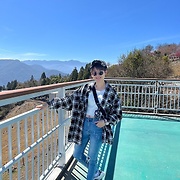 Displaying posts 1 to 10 of 15.

sawadee khrap
sa bai dee mai
very beautiful face


jonas_drako
42 , Câmpina , Romania

hi there,
If you are looking for a friend, just give me a sign
Have a nice day
DavidinMO
52 , Springfield , United States

Sawadee khrup Pong :) Your English looks good already.
David

Hi nice to meet you welcome to Dubai i hope u like
Hola, te recibo en Dubai. Espero que te guste
ranchhorr
60 , Kolkata , India

If there are different musical instruments tuned alike in one room, and when one is struck, the others have the tendency to vibrate so as to give the same note. So all minds that have the same tension, so to say, will be equally affected by the same thought on mind but will vary according to distance and other causes, yet the mind is always open to affection.
ranchhorr
60 , Kolkata , India

This entire beautiful world is very good, because it gives us time and opportunity to help others.