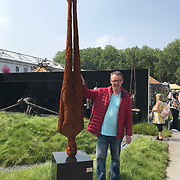 Mickmc
Mick, 61 y.o.

Speaks
Learning
Looking for
Friends
Language practice

Joined 1 year ago, profile updated 5 months ago.

Displaying posts 1 to 3 of 3.


Aouyly-2502-Tawivin
60, Bang Bua Thong, Thailand

Hello mick how are you?

mary.lynne1111
68, Peterborough, Canada

Hi Mick: A nice average guy living outside of London - lucky you - I would be in London at games all the time if I could live there (read my profile) Thank you for allowing contact which as you know is very rare on interpals - I am just an average girl living in Canada and would love to talk about anything British especially the sitcomes and British drama and perhaps dare I say it "Corrie"!