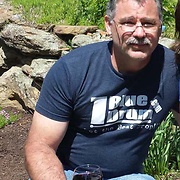 Kiddinthewoods
Tim, 60 y.o.


Joined 5 years ago, profile updated 1 year ago.

Displaying posts 1 to 10 of 13.

Amarlanhagui
73, Lubao, Philippines

i am a free lance writer of short stories, a father and has interest on ornamental gardening.
Can a Filipino male be your friend?

anzarina
73, Lisbon, Portugal

Would you like to outline one or two of the novels you've written so far (?). I enjoyed reading the "comments" you've had so far....

Aminah041
36, Kumasi, Ghana

Hi dear how are you doing today dear can we have some chat to get know each well dear

Diana756
32, Sunyani, Ghana

Hello nice to meet you and called Diana from Ghana single and lonely no kids and you i would like to know more about you if you don't mind
Eugenialark
54, Kyiv, Ukraine

Greetings from Kiev! I've noticed you're interested in Eastern European cultures. We might exchange our views and ideas if you want to.

Hello. Am a teacher from South Africa. Am interested in good conversation. How are you?

Anton_Knysh
35, Petropavlovsk-Kamchatskiy, Russia

Hello Tim! my name is Anton. I will be glad communication whith people another culture. But , unfortunately, I know english is very poorly )))

Karine75
45, Paris, France

Hello Mister,
I would like to exchange with you because I must perfect my English for my new job. I live in Paris and I am 43 years old.
Have a nice night.