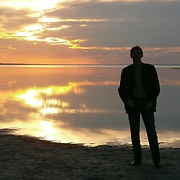 Gabor1
Gabor, 56 y.o.

Speaks
Looking for
Friends
Language practice
Meeting in person
Education
Graduate degree
Relationship status
Married

Joined 8 years ago, profile updated 8 months ago.

Displaying posts 1 to 10 of 17.
arnoldjoshua
23, Kampala, Uganda

Hello,
I'm glad to visit your profile
Hope to hear from you
Nice to meet you here.
Thanks!

rrenard
56, Novosibirsk, Russia

Раз Вы читаете Булгакова без перевода - значит, очень хорошо знаете русский язык.
Если хотите узнать еще лучше (сленг и шуточки, происхождение слов и фраз, особенности диалектов...) - с радостью помогу.
Я сумасшедший русский, который хочет невозможного: свободно писать по венгерски. Способен без словаря понять сюжет исторического романа и разобрать кусочки диалога из фильма, но пишу с трудом и многочисленными ошибками.
We can use English, if it needs for better understanding.

Thank you so very kindly!

Do you know Rumcajs???:-))

szjrhm
50, Shanghai, China

Old one year in age, young one year in heart!
Happy Birthday To You!

I AM LOOKING FOR A FRIEND-INTELLECTUAL!
I am a 32-year woman, a lawyer.
I am looking for a friend, who has rules and knows what friendship is. Write about it in your message!
I am looking for a man for social purposes (friendship) – necessarily a person who is not in the slightest degree haughty, greedy and jealous, a person who never lies, a person who is not hypocritical, a person who does not cheat others and oneself, a person who has a high sense of self-criticism and values friendship the highest in life.
My email:
[email protected]

Gabor1
56, Budapest, Hungary

А я действительно похож на галлюцинацию. Обратите внимание на мой профиль в лунном свете, – кот полез в лунный столб и хотел еще что-то говорить, но его попросили замолчать, и он, ответив: – Хорошо, хорошо, готов молчать. Я буду молчаливой галлюцинацией, – замолчал."
Михаил Булгаков, "Мастер и Маргарита"