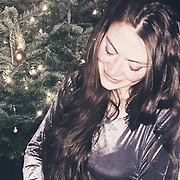 Displaying posts 1 to 6 of 6.
Prem_ryan
18 , Rājkot , India

Hello! Do you know why Germans always seem to be on time?

moonbunny25
27 , Monterey , United States

Hey there! Thanks for visiting! Much love from CA <3

hishamhilmi
31 , Jönköping , Sweden

Hello there)
im happy to hear from you !
By the way Nice to meet you here :) I'm looking for people's who wanna meet and communicate. I hope you are not mind. I would like overall because I 'm very fascinated by places, history, culture, places, ect people and towns. so can we talking about this or you know som info ! well im interesting)
aaah And You seem an interesting person too;)
very nice girl Honestly too may be we become friends :) I'm mostly looking to make a couple of new friends, and serious friendship ) and It's just nice to have someone to talk with about anythings and for a long lasting snail mail, I would like to meet you and start a conversation.If you have there is the same desire give me to know about it!
Thanks
cheers Hicham :)
yeah so if can i get your instagram!or Skype too !))

Annamariaxd
25 , Berlin , Germany

Hey:)
Im fine thank you:) what about you?
Greetings from germany