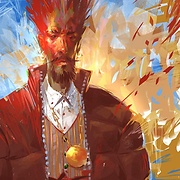 Aleks_010
Alex, 32 y.o.

Speaks
Looking for
Language practice
Postal pen pals
Occupation
Architecture, art
Relationship status
Single

Joined 4 years ago, profile updated 1 year ago.

Displaying posts 1 to 6 of 6.
PapyriusCursor
37, Dover, United Kingdom

Hello! what art do you like? Do you have any favourite artists? If yes, who?

Zdras aleks kak tbl? I speak english and learn russian.
Ya gavoritah poh anglyska


ochen khorosho. spasibo xD