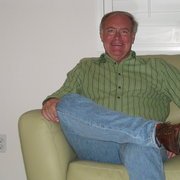 bsejeff
Jeff, 66 y.o.

Speaks
Looking for
Friends
Meeting in person
Flirting and romance

Joined 13 years ago, profile updated 2 years ago.

Displaying posts 1 to 5 of 5.

EstyFreb
30 , Accra , Ghana

i am hoping if we could get to talk more and get to know each other see if we share the same chemistry

Kannady25
26 , Skurup , Sweden

Hello, you are so beautiful in the PHOTO, do you mind communication? I'm a young single gay, I'm 26. I'm looking for communication possible attitude, I like to communicate with older men. Do you have an email address so I can email you? I just wanted to talk to you by mail, tell you about myself and share photos. I'm so interested to know about you. I will be glad if you do not refuse me.