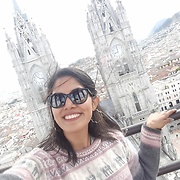 PaulaN93
Paula Navarro, 26 y.o.

Enjoy the little things and family time!
- updated Sep 14
Looking for
Friends
Language practice
Meeting in person
Postal pen pals
Education
Bachelor's degree
International Business Engineer

Joined 2 months ago, profile updated 2 months ago.

You must be
signed in
to view PaulaN93's wall.