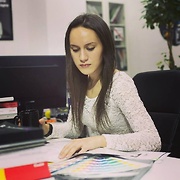 Displaying posts 1 to 6 of 6.

nastya! tankls for viewing my page.!
i'm alex, and i 'd love to chat with u. i read ur profile, sointeresting.
we could talk about different topics and become long lasting friends.
so write me back and let's chat!

good health for you and your family
long life for you and your family full of love and peace, and a lot of success
be strong and happy
be positive and optimistic.

olderwiser
30, Los Angeles, United States

Thank you for visiting my profile, if you saw anything of interest please message me and I will reply. And if not, thank you for looking.

Greetings from Orlando, USA! :)

Greetings from England, How are you today? If you ever need any help with English please just ask,I hope you have fun on Interpals thanks:))))

Boreal
40, Villa María, Argentina

Hi... I want to tell you that your country is awesome! Good Luck!