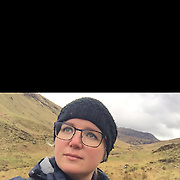 AllyGr
Ally, 41 y.o.

Speaks
Learning
Looking for
Friends
Language practice
Meeting in person
Postal pen pals
Flirting and romance
Relationship status
Single

Joined 15 years ago, profile updated 2 years ago.

Displaying posts 1 to 10 of 44.

batybatybat
45 , Solihull , United Kingdom

Big thumbs up for Quantum Leap

Hey still waiting for your messaaaage :D ;o))))))))))

edanaeco
37 , Nashville , United States

Hi! I'm looking to talk to people from Europe, more specifically Germany. I lived there briefly as a kid and plan on going back sometime within the next year. I'm trying to learn more about the culture and learn a little more of the language before I travel. I have a Bachelor's Degree in English(American) along with World Literature so I could possibly help you with your English. I love reading as well. I see you like a lot of old tv shows and movies which is cool as well. :)

Well I like stuff like Friends, MacGyver, Stargate SG-1,...you? :D

Is it a German channel? :D

Haha yeah and generally you fall on something similar ! lol !
I prefer to watch documentaries :D ;o))))))))
Arte is a good channel for that :D

Vielleicht ist Gewalt was die Leute jetzt wollen?
Das ist schade !

I mean, why is it all about violence now? XD
I miss the good old days with pacific and cool series :D